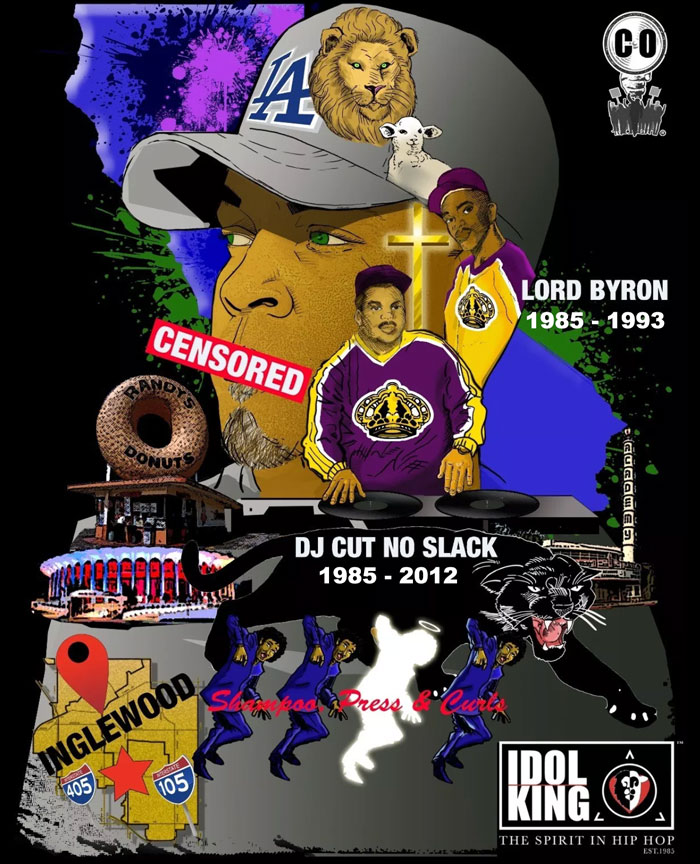 Perhaps you've never heard of IDOL KING, but if you're a West coast Hip Hop (WcHH) historian head or a true Christian Hip Hop (CHH) fan, you probably know IDOL KING as a highly respected rap trio revered for helping to architect hip hop in Los Angeles and pioneer the Christian Hip Hop (CHH) genre with sound biblical content and lyrics.
IDOL KING—Inglewood California's first rap group—consisted of Lord Byron, DJ Cut No Slack and C.O. Their unique chemistry was likened to a mix of oxygen, heat, and fuel: elements required to produce fire. These brothas ignited a spark that turned into a flame and blazed trails. Since their inception in 1985, IK's skill, passion, and innovation has led to the acceptance—and embracing—of CHH within the greater music industry.
While C.O. is known for being the creative and founding force behind the trailblazing rap group, its former members contributed immensely to IDOL KING's success.
As C.O. of IDOL KING reflects, "Lord Byron (who is literally the Godfather of socially conscious subject matter in CHH) had one of the dopest voices in Hip Hop. His energy, stage presence and unique ability to move the crowd was second to none." In addition to Lord Byron's world-class performance acumen, he was also an actor, singer and outstanding writer. These skills made him a valuable asset to the crew.
DJ Cut No Slack, (whose name being a verb naturally associated his position with action), was the gold standard among deejay names. Often that name served as a prelude to the turntable wizardry fans anticipated during an IDOL KING sighting. In addition to being one of the dopest deejays, Slack was also one of the most clever and prolific producers and freestylers Hip Hop has ever bred.
These two extremely talented group members combined with the leadership and ink slinging microphone mastery of C.O. (the least of these), made IDOL KING amazing to behold as a unit. The combination of this trio using the elements of hip hop made experiencing IDOL KING breathtaking.
In addition to the original trio, IDOL KING was honored to work with legendary DJ, E-Nuf, one of WcHH's most creative and prolific producers. E-Nuf's musical prowess and technological pedigree often accompanied the group's recordings and live performances, and made listening to IK's music an enjoyable experience.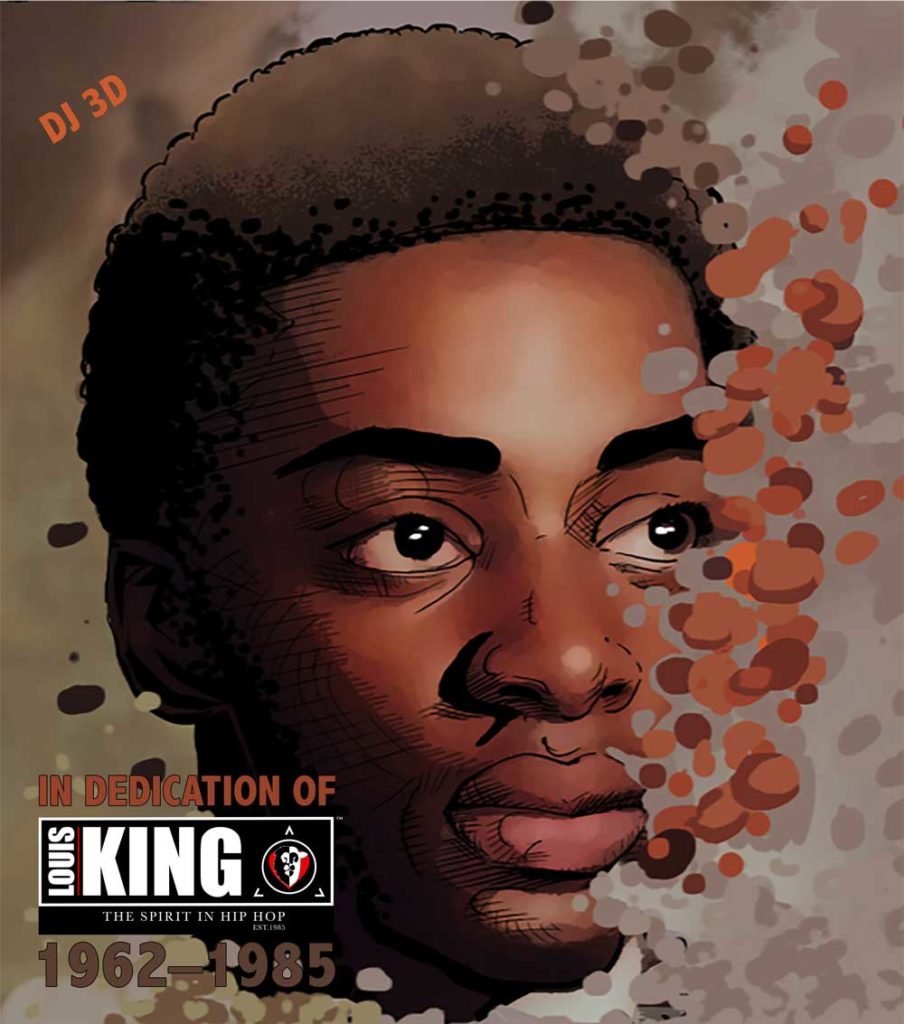 IDOL KING was inspired by Louis King, a very close friend of C.O., who passed away of cancer. The multi-talented King was the guiding influence of the development of each members' artistry. Due to King's positive influence on their lives, the group wanted not only to honor him by forming the name IDOL KING (which stands for In Dedication Of Louis King), but also desired to reverence God by producing music that could impact the lives of others for eternity.
IDOL KING soon opened "a" door for the then new genre of rap—Holy Hip Hop/CHH as it is now known. They were considered by their peers as pioneers and one of the first explicitly Christian rap crews in America, if not the world.
Many of IDOL KING's performances have facilitated a kind of mainstream appeal for Holy Hip Hop (HHH) long before most people had the notion such a genre existed. IDOL KING released cutting edge music, ministered nationally and internationally across the world, and inspired countless of secular and HHH artists. An unstoppable force, IK's popularity and influence far exceeds "numbers" since they were releasing music long before the mediums were in place to track HHH record sells.
IK, the then trio, was an intricate part of the foundation of West coast hip hop. During the embryonic stages of WcHH, the genre had yet to find its own style and identity. Many West coast artists took their cues from east coast rappers like either RUN DMC or R&B singers of the time. What made IDOL KING unique was their message, skill, different sound, and their work ethic.
IK performed everywhere in Los Angeles from high schools to funerals. IK's live performances occasionally included dancers opening for them at their shows: Shampoo, Press and Curls to be exact. IK's fashion sense was also ahead of its time in that they were the first group in L.A. to rock professional sports team jerseys and baseball caps while performing. Indeed, IK was ahead of their time, the first of their kind and an unstoppable force. IK, was the biggest rap group in Los Angeles without radio play, predating NWA and rivaling the likes of Ice-T, Rodney O and Joe Cooley, and the L.A. Dreamteam.
IDOL KING's extensive performance history is impressive in both the spiritual and secular communities. IK has collaborated and shared the stage with some of Christian and secular music's most respected groups. They have engaged in missionary efforts through international tours and expeditions to third world countries. They have been in educational videos and have broadcasted performances on television.
Today, IDOL KING is no longer a trio, as Lord Byron and DJ Cut No Slack are continuing their journeys through other pursuits. However, IDOL KING continues to stand the test of time, as C.O., the group's founder and only current member, remains faithful to carrying out God's vision of producing quality Christian music with timely and relevant messages through IDOL KING.